How to Create an App: Creating an app is not always easy. There is always room for improvement when developing your first app or a series of apps. Instead of blindly selecting an app development company and hoping for the best, it's always a good idea to educate you.
Make use of the most recent technologies and resources. You can now create an app even if you don't know how to code. Many platforms can even help you get your app published on both the Apple and Google Play app stores.
Making an App in 2022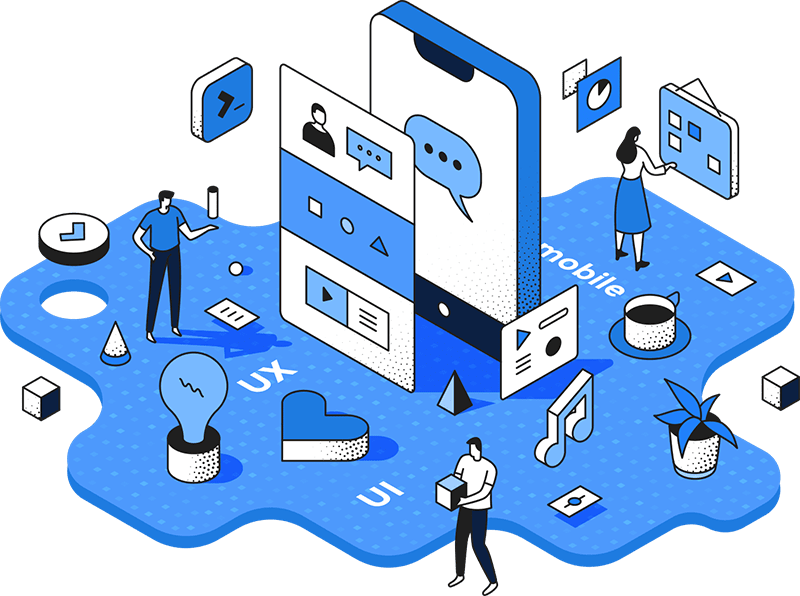 On a daily basis, everyone, including you, uses dozens of apps. This is sufficient evidence that every company, at some point in its life cycle, requires an app to boost sales, promote brands, and improve brand reputation.
This article will walk you through the app development process in an easy-to-understand format for first-time designers, non-technical users, and anyone who has previously failed at development.
How to Build an App
The three stages of mobile app development are pre-development, development, and post-launch.
If you had a great idea for the next big app. There's no need to be concerned if you don't know how to create an app. In this article, I'll show you how to turn your app concept into a reality. Everything is determined by your needs, budget, app category, industry, and a variety of other factors. We'll look at the following:
How To Create An App Step By Step Guides
You've been troubled by the question of how to create an app. However, just because you haven't gotten the right answer yet doesn't mean you should abandon the idea or take shortcuts to get there sooner.
There are a few things you should do before developing an app for your company.
Choose a name for your app.
Choose a colour scheme.
Customize the appearance of your app.
Choose the best testing equipment.
Install the app on your device after downloading it.
Include the features that you want.
Test, test, and test again before launching.
To launch your app, make it public.
Publicize your app.
Request feedback from your users.
There are a few things you should do before you begin developing an app.
There are a few things you should research before creating an app for your business. The initial stage is the foundation of your app design process, and the success of your app is determined by how much time you devote to it.
Understand your intended audience.
In the end, who you design the app for is all that matters. Before you begin the app development process, you must conduct research on the type of audience you will be targeting. If you don't, you risk squandering time, money, and other resources on something that no one wants.
Conduct extensive research
This is something I can't say enough about. If you want to make headway with your app, you'll need to conduct thorough research, just like any other product. This research assists you in determining and learning about the industry's specific aspects. Following extensive research for your app and niche, here's a list of things you'll discover.
Competitor advantages and disadvantages
Deficiencies in the industry
Competitors
Errors made by competitors
Strategy for Competitors
Once you have all of this information, you will be able to create an overview of the industry and gain a more advanced perspective. You won't have to worry about repeating your competitors' mistakes, improving on existing techniques, or devising a new solution to the problem.
Determine the gap in the market that your app can fill.
After conducting extensive research and defining your target audience, you will be able to identify market gaps.By gaps, I mean the questions, problem areas, and challenges that your competitors have yet to address.
Think about your financial situation.
Not only must you consider how much money you will need to spend on developing the app and allocating the necessary budget, but you must also consider how you will make money from it. The next step is to create a business model. At this point, you must select the revenue model that will allow your app to remain operational. You'll need whatever your app's goal is.
Choose a platform for Android/iOS.
Each of the two primary app distribution platforms, Google Play Store and Apple App Store, has its own set of features. Knowing the platform you want to target is a good idea. This is determined by who you are attempting to reach. Launching your software on both platforms, on the other hand, is the best option. As a result, you can reach a larger audience and generate more revenue.
Also, have a look at these links: UARK Blackboard | UAA Blackboard | GSU Student Portal | ACC Blackboard | GCU Student Portal | QuickBooks error 40003 | Mythdhr | Pepega | wpc2021.live login | Pointclickcare CNA.